Company History
Timeline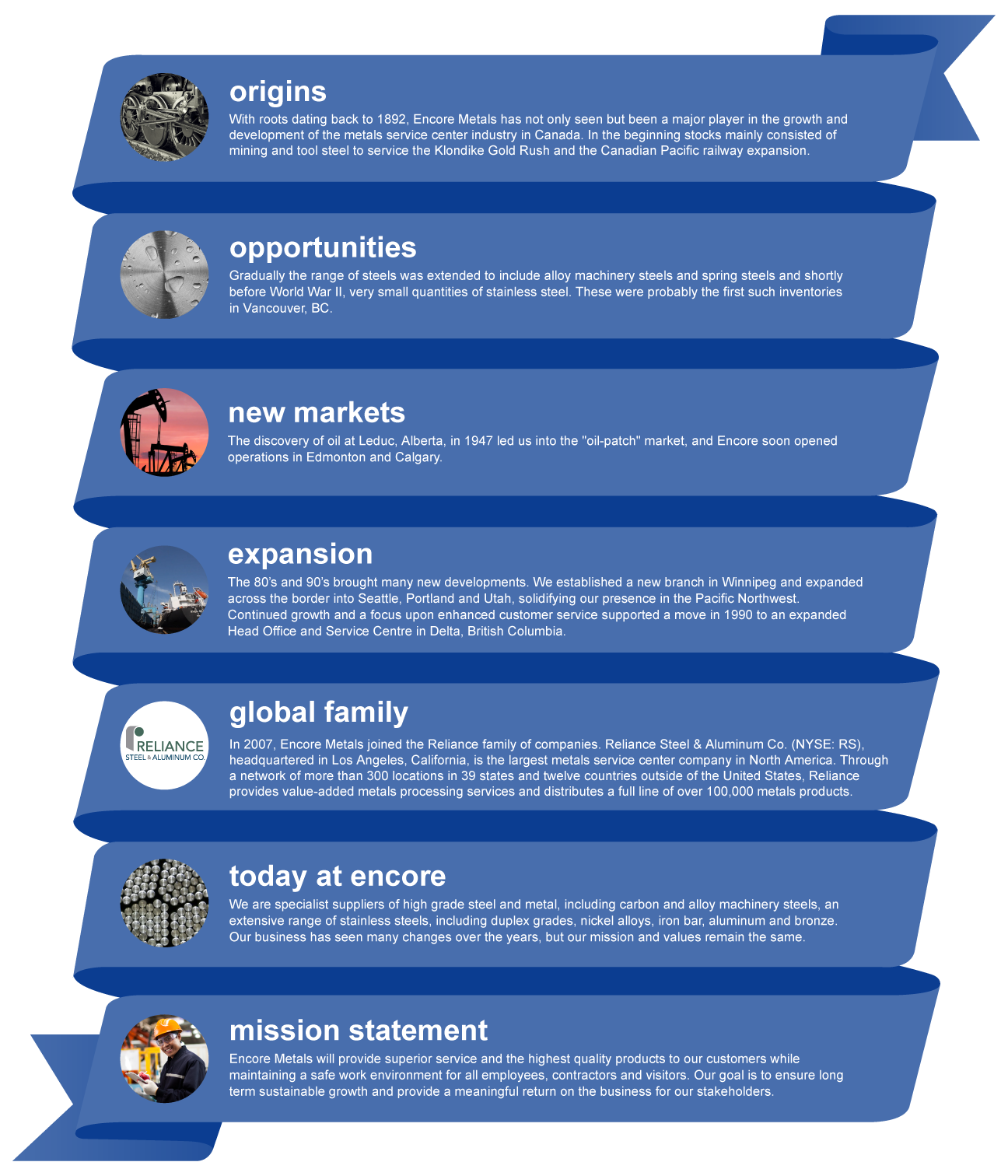 Company Name Evolution

Mission Statement
Encore Metals will provide superior service and the highest quality products to our customers while maintaining a safe work environment for all employees, contractors and visitors. Our goal is to ensure long term sustainable growth and provide a meaningful return on the business for our stakeholders.
Core Values
Encore Metals Core Values are intended to provide employees with increased insight and a foundation to link their position to the standards and attitudes that we, as a group, wish to represent.
Our goal is to be recognized as a profitable and leading metals provider with a strong technological base and an outstanding level of service. To achieve this requires the combined efforts and professionalism of all employees.
The Group places the highest value on:
The health, safety and welfare of all employees
Teamwork based on mutual trust and respect
Personal commitment and individual involvement
Integrity and reliability in all circumstances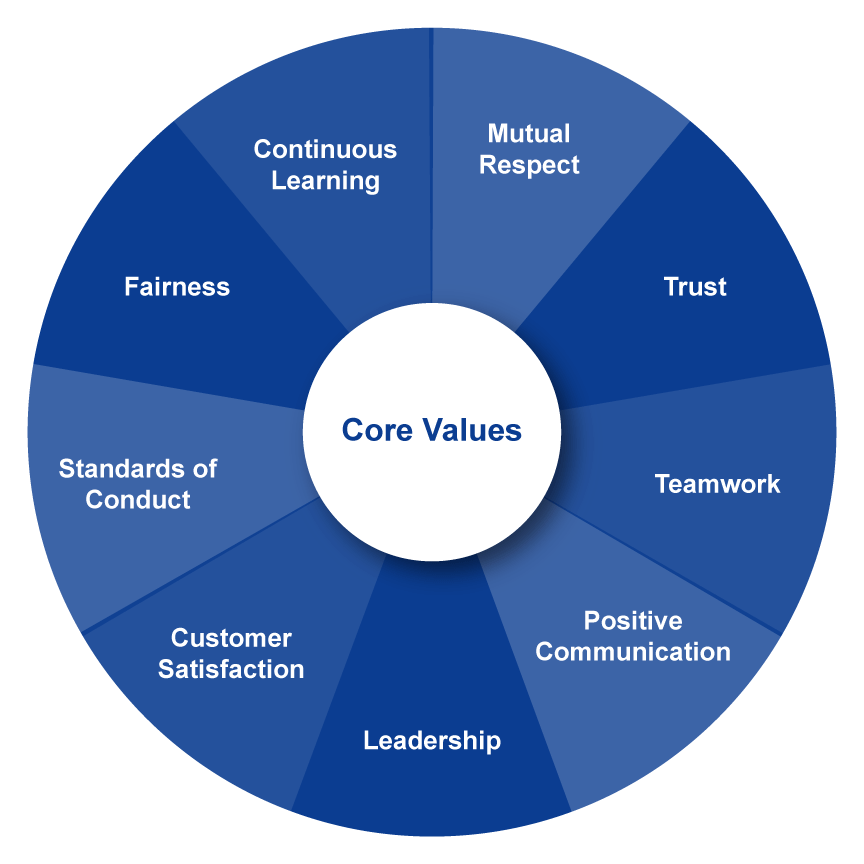 Click on the Wheel for details